Product Description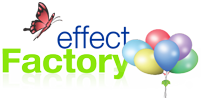 Add professional effects with ease!
In effect factory more than 500 ready-made photo effects are there. It will apply on image or on any type of layer.
All the effects are completely editable.
You can remove effects from any of the particular part and can set opacity as per your demand.
If you like any effect then you can add such effects to favorite.