Product Description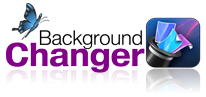 Backgrounds that compliment your photographs!
One of the best solution for automatic background change with hair detail in White, Black and Gray backgrounds.
User can load their own backgrounds.
Easy and fast surfing of backgrounds.
Speedy, accurate and a unique solution for background change.
User can edit and attach background as well.
Change background on any size of image/photo.
Background can re-size automatically as per image size.